Print this Awesome Post for Later!
New Medicare Benefit: Annual Wellness Visits Now Covered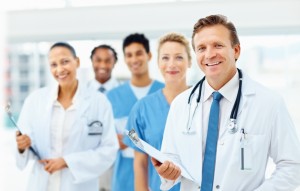 Good news for Medicare patients. Effective January 1, 2011 Medicare started to provide coverage for Annual Wellness Visits. This benefit was included in the Affordable Care Act of 2010. Medicare has come up with two new HCPCS codes for these well visits for
medical billing
purposes. The codes are G0438 and G0439.
G0438 Annual Wellness Visit, Initial (AWV)
Annual wellness visit, including a personalized prevention plan of service (PPPS), first visit.
G0439 Annual Wellness Visit, Subsequent (AWV)
Annual Wellness visit, including a personalized prevention plan of service (PPPS), subsequent visit. Annual Wellness Visits can be for either new or established patients as the code does not differentiate. The initial AWV, G0438, is performed on patients that have been enrolled with Medicare for more than one year. A patient is eligible for their subsequent AWV, G0439, one year after their initial visit. Remember that during the first year a patient has enrolled with Medicare the patient is eligible for the Welcome to Medicare visit or IPPE, Initial Preventative Physical Exam. This exam is billed using HCPCS code G0402. An Annual Wellness Visit code of G0438 should not be used and will be denied since the patient is eligible for the Welcome to Medicare visit during the first year of enrollment. For more information on the Welcome to Medicare visit go to
CMS
.
What is included in an Initial AWV with PPPS?
- Medical and family history - List of current medical providers - Height, weight, BMI, BP and other appropriate routine measurements - Detection of cognitive impairment - Review risk factors - Review of functional ability - Establish a written screening schedule for next 5-10 years - Establish list of risk factors - Provide advice and referrals to health education and preventative counseling services - Other elements as determined by the Secretary of Health and Human Services The above list is just a summary. Check out
MLN Matters Number MM7079
for additional information and links to other Medicare resources on services that must be provided at the AWV and subsequent AWV. Preventative Medicine codes 99387 and 99397, better known to offices as Complete Physical Exams or Well Checks for 65 and older, still remain a non-covered, routine service from Medicare. The
Well Woman Exam codes G0101
and Q0091 are covered services.
One final thought. Do not bill G0439, AVW Subsequent, in 2011. It will deny. Why? Since the first initial AWV, G0438, for any Medicare patient could only be billed starting on January 1, 2011 that means the first time any Medicare patient could be billed for the subsequent AWV, G0439, would be January 1, 2012. For additional information, specifics and more details visit the CMS or you local carrier's website or contact them directly. Please drop us a comment or visit us at our Medical Billing Blog for more tips and information on medical billing.