Preparing for the ICD-10
October 1, 2014 is right around the corner, and since medical billing and coding is what we do best here at Capture, ICD-10 is foremost in our minds. Below is an infographic we came across on the upcoming ICD-10 implementation by TEK Systems. Healthcare organizations must comply with the ICD-10 code sets so you have to be prepared. ICD-10 has over 187,000 codes so get ready because the race is on!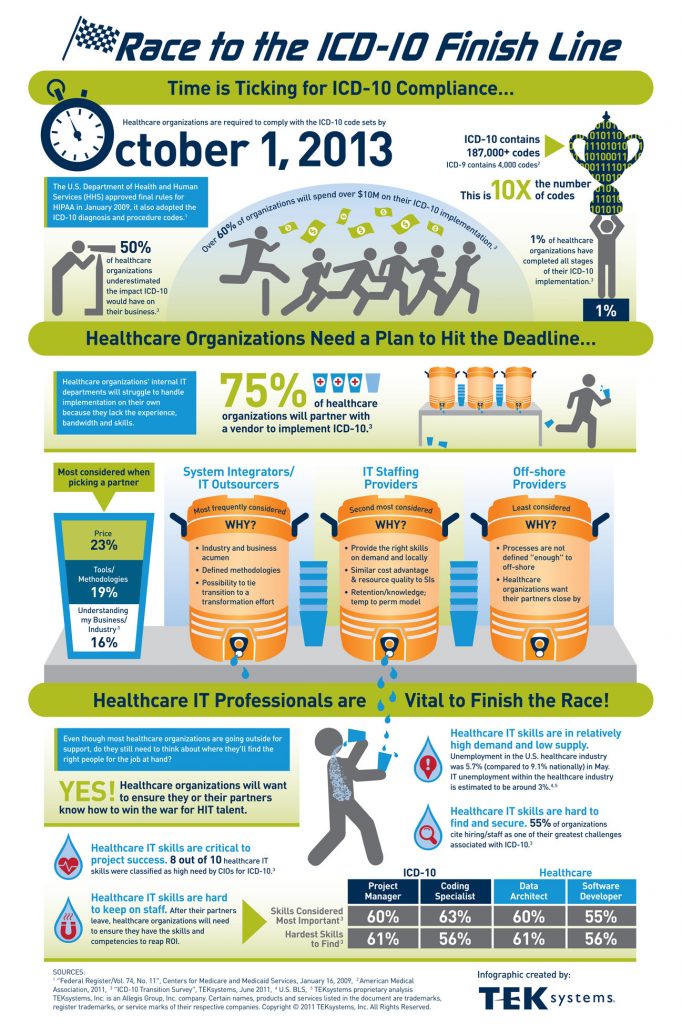 Are you ready for ICD-10?  I would like to hear what steps have you taken? Leave me a comment.